Kapow Coaching offers intuitive, supportive and positive coaching for individuals and teams for discovery and action with our team of professional, qualified Co-Active Coaches.
Coaching
– empowering Inner coaching
Whether you call it business, executive, leadership or simply coaching – creating dedicated time to reflect and commit to pro-active action helps to facilitate changes in behaviour, attitudes and positive mental attitudes for both groups and individuals.  Inner Coaching supports clients to tap into their motivations, triggers, values and innate strengths and aspirations in order to feel more confident, committed, in control and better equipped to face life's challenges.
With my team of Co-Active certified professional coaches, we offer Leadership Coaching, Team Coaching, Action Learning as well Curious Conversations training – giving you dedicated time for positive transformation using reflective practices as well as pro-active action.
Coaching is at the heart of what we do and our coaching style puts you – our client – at the heart of your personal and professional journey.
Ask us for a FREE sample coaching session today.
"Action learning is a good way to explore ideas and thoughts in an environment which allows for some "off the wall" thinking without feeling that you need to commit to anything until you've weighed up all the options.  The set members are neutral and will always challenge constructively and sensitively and the decisions you reach at the end will be well thought through." Manager
(Virtual Action Learning)
"I Looked forward to our sessions and with Kate's guidance I have opened my mind to various areas and situations and I am now taking a different path to what I did previously, this has been of great benefit to me, I found Kate to be open, trusting and inspirational."  Regional Director
(Leadership Coaching)
"Beneficial to all people manager and senior management team – especially in sales roles within recruitment these tools can also be used by recruitment consultants when speaking to their candidates and clients externally" Director
(Curious Conversations)
"I was very fortunate to be offered some coaching sessions with Gywnneth this year and have found these incredibly worthwhile. Gywnneth created a safe and supportive environment and asked very thought provoking questions that resulted in me being able to create an effective action plan not only to drive my young business forward but also allowed me to reflect on my own personal growth. The sessions were enlightening and helped me unravel barriers to my personal/business progression and Gwynneth's kind and supportive nature and use of questioning helped guided me on a path of achievable change. I am so grateful for the opportunity to work with Gwynneth and can not recommend her enough." Michelle Fraser, MD
(Leadership Coaching)
"With help from Scottish Government Supporting Communities Funding, we were able to engage Kate to run four Action Learning sets for Third Sector leaders from across the Scottish Borders. Kate worked with the groups as they grappled with the complexities of managing organisations and services at the height of the pandemic. These sets provided space for focussed peer support and learning at a time when many managers felt 'at sea' with an ever-changing landscape and many new demands. The work was invaluable and three of the sets have continued to meet and provide support informally." Jenny Haines, Senior Community Development Officer, Berwickshire Association of Voluntary Services (Bavs)
(Virtual Action Learning)
"The coaching session has helped me learn greatly about my inner self and not to be so hard on myself or play down the qualities that make me.  Greatly improved my problem-solving and decision-making by drawing up a wheel/pie chart that has made my decisions more thoughtful, thorough and of less knee-jerk type.  My self-confidence has also definitely benefitted directly from the coaching sessions."  Pre-Construction Director
(Leadership Coaching)
"I have met with Gwynneth now on a couple of occasions thanks to YouthBorders Scotland – she always provides valuable insight and her coaching sessions always bring me fresh ideas and tools for the future. I hope we can speak again soon." Alex Sinclaire, Manager
(Leadership Coaching)
"Wonderful, amazing soul searching, the best activity I have undertaken in some time.  Kate is so intuitive and has such a quality when supporting clients to problem solve and explore their own thoughts.  I loved every minute of it!"  Strategic Lead and Chair
(Leadership Coaching)
Coaching Links
An International Coach Federation (ICF) Global Consumer Awareness Study in 2014 found that those people surveyed in the UK, 41.7% believed that a professional coaching qualification or credentialing was 'very important' and 36.2% said it was 'important'.  Here at Kapow Coaching we echo this view as all of our coaches and trainers have undertaken their relevant training and actively commit to continuing professional and personal development.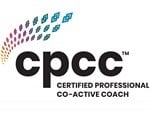 CTI
The Coaching Training Institute (CTI) Founded in 1992, and is the oldest and largest in-person coach training school and one of the most innovative leadership training organisations in the world, having delivered Co-Active® training courses in 74 cities across 32 countries.  Our coaches are Certified Professional Co-Active Coaches.
Watch this video where the Co-Active Coaching model is explanined.

ICF
The ICF was established in 1995 and is the world leader in advancing the coaching professional.  As a member of the ICF, Kapow Coaching adhers to the ICF's Code of Ethics.  Some of our coaches hold PCC accreditations.

Mental Fitness
As a Positive Intelligence certified coach we can offer Mental Fitness programmes, webinars and coaching for individuals as well as teams.  To find out more watch the founder, Shirzad Chamine's TedTalk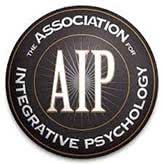 AIP
The Association for Integrative Psychology (AIP) approve and certify NLP training. Brief, Solution-Focused Therapy concentrates on solutions and goal orientation not problems.  As an ATP approved course is integrated, evidence-based mental health training of the highest quality.