INSPIRING YOUR PERSONAL, PROFESSIONAL AND ORGANISATIONAL DEVELOPMENT.
Resources
Keep checking what we've currently got running in the way of free sessions, tasters and useful coaching and leadership resources.  Click on the red text to follow the links.
Check out our array of free and paid for offers
We've got some great free offers and pocket-money priced bite-sized resources to share with you.  We suggest you keep coming back to see what is on offer over the coming months!  Oh and while you are here, remember to catch up on our current and past blogs, as some of them offer free Top Tips on our favourite topics of coaching, leadership, mental fitness and personal / professional development.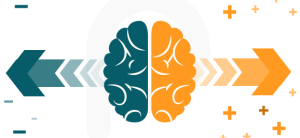 How to Build your Mental Fitness 30-minute lunchtime webinar on Tuesday 6th December at 12.30 pm.  If you've been wondering all about how to build up your resilience, your mental wellbeing, or positive intelligence, and want to learn more about the Positive Intelligence programme we run – then come along to this session where we will share with you the 3 simple steps to building your mental fitness.
Get in touch and reserve your free seat!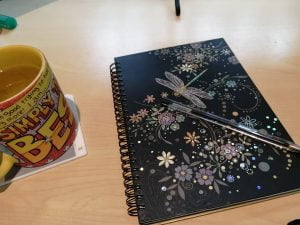 Free Reflective Writing session
Join Kate and Moon, on Tuesday 13th December at 12.30 pm for a free 30-minute, interactive, practical reflective writing session.  Giving you a taste of things to come in their 4 week-paid Reflective Writing session starting in January (every Tuesday starting on the 10th to 31st of January).
To book the free or paid session, contact Kate.  Click on the links for full dates and prices for individuals and organisations.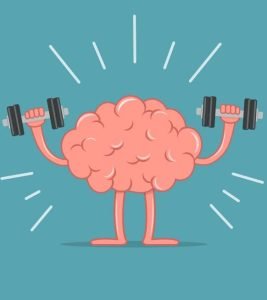 Join me for a free 15 minutes of practical positive Mental Fitness training.  A drop-in weekly session over 6 Monday mornings, starting on Monday 7th November until Mon 12th December, back at our early time of 7 am (GMT – check what time it is where you live).  Helping you to build up confidence in moving from a negative to a positive mindset, in a matter of minutes.
The only request is for you to bring a notebook or journal to each session.  Simply turn up a few minutes early, ready to start the week with some positive Mental Fitness exercises.  Get in touch for your free Zoom link to join this 6-week positive Mental Fitness session.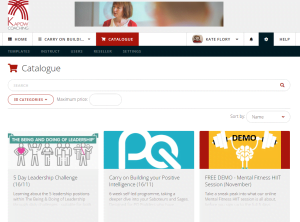 We know you don't always have time to sign up for a long training or coaching programme, yet you are still keen to develop yourself.  That's why we've developed a Kapow Coaching online E-Learning catalogue, where you'll find a range of 5-day Challenges to full 6-week programmes, designed to develop your skills in coaching, leadership or mental fitness.  Take the courses at your own pace and, even better, you can try before you buy!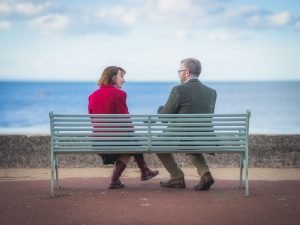 Feeling a bit stuck, having a wobble in your confidence or looking to make some brave decisions? Have you been thinking about coaching as the solution?  Then book your free 1-hour sample coaching session with Kate.  Or contact us about receiving a free sample with one of our other Co-Active Coaches, giving you a no-obligation opportunity to experience our style of coaching, and come away feeling clearer, calmer and more confident.  Some call it a 'chemistry session' to see if there is a good fit – whatever you call it, it's a chance to explore if coaching is for you.
Book your coaching session today.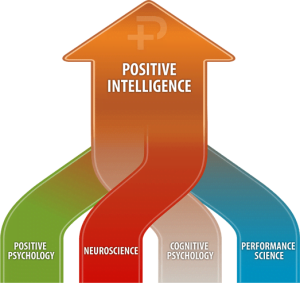 Free Assessment
Measure your Mental Fitness in this free online assessment.  Find out your personal Positive Intelligence (PQ) score by measuring your positive mental muscles (Sage) against your negative inner critics (Saboteurs).
Why not join me on an 8-week (paid) Mental Fitness PQ Programme. Get in touch for our new dates for 2023 for the CEO/ Director Pod Plus and our Open Pods, where together we'll take an even deeper dive into your resilience, work effectiveness, improving work relationships, and giving you practical tools to move from a negative to a positive mindset.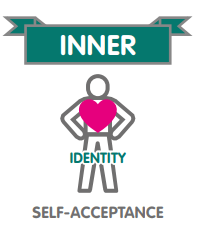 The greatest leaders know that leadership starts with yourself, so ask us for a free copy of our Inner Leader Workbook, helping you to explore how to tap into your Inner Leader and be the Best Version of You.  The first position of leadership in our Being and Doing of Leadership programme.
Get in touch to ask for your copy today.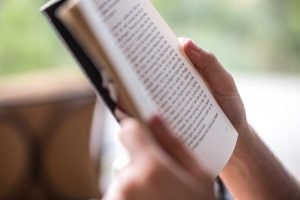 Personal and professional development is something we are passionate about.  Probably like us, there is always something new to explore and learn from.  To help you get started on CPD journey wer've pulled together our list of favourite Coaching, Leadership and Mental Fitness books, TEDTalks, as well as podcasts, that we love dipping into and re-reading.  And remember to check out our backlog of blogs to inspire and build your confidence in your inner and outer leadership journey.  Get in touch for our free book recommendations.